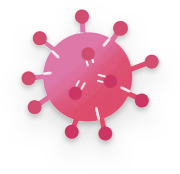 Stay informed about coronavirus

(COVID-19)
Learn about free screenings, the latest research, and how to be prepared.
Exclusive prescription savings for AAA members.
Save up to 85% - get your FREE coupon now!
0 results are available, press up or down arrow to navigate
How to save with AAA and GoodRx at the pharmacy
Find free coupons
Coupons work at virtually every US pharmacy. Prices may even beat your insurance!
Show your pharmacist
Text, email or print your coupon. No approvals or paperwork needed.
Save up to 85%
Save on all of your family's prescriptions. Coupons work for refills too!
How can a GoodRx coupon help me save at the pharmacy?
45% of Americans have trouble paying for the prescription they require.


GoodRx has negotiated exclusive deals for AAA members at over 70,000 US pharmacies.


Americans have saved over $10 billion with GoodRx coupons. Try GoodRx today to see how much you can save.
Incredible savings on America's most common prescriptions.
Here are examples of the savings you'll find with the FREE GoodRx Prescription Discounts program.
And hundreds more! Just show your FREE GoodRx Prescription Discounts coupon and save!
Savings calculated based on the pharmacy's usual and customary price.